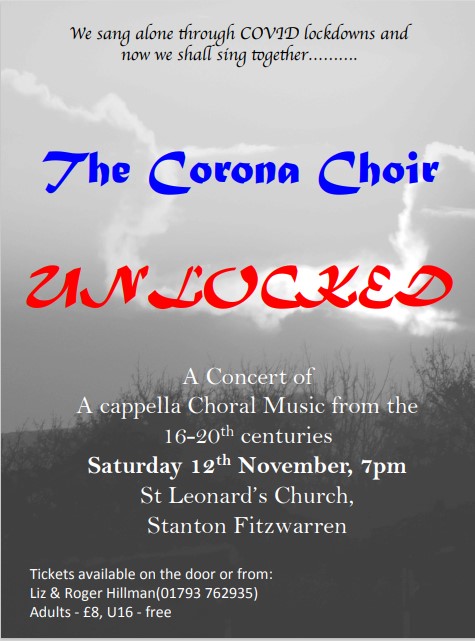 Corona Choir was formed during the 2020 Covid Lockdown to keep a group of singers singing together when they weren't allowed to meet together. Every week each person recorded their own part on their phone or computer and sent the files in to be mixed into a piece of music.
Post-lockdown, the choir got together in person to sing a concert of some of the music that they had recorded remotely. The concert, which took place on November 12th 2022 in St. Leonard's Church, featured music from the Renaissance period by composers such as Tallis, Byrd, Palestrina, Lassus and Monteverdi, as well as 20th century works by Stanford, Poulenc and Villette, and more besides.
As well as being a hugely enjoyable evening for choir and audience alike, approximately £320 was raised which will be split between Stanton Church and the charity Help Musicians.
Corona choir rehearsal ahead of the November 2022 concert